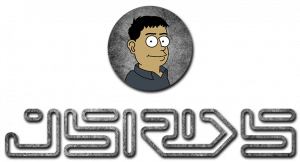 Архитектор информационной безопасности
with Expertise in the Field of
Information Security Architecture.
the Conceptualisation and Design of
Wide Area Distributed Systems
and Strong Cryptographics.
Clients comprise those from
and Banking & Securities.
Click the logo or scroll to get started
A Computer Scientist with expansive conceptual abilities in Information Security.
Joseph S R de Saram has significant expertise in the fields of Information Security Architecture, Intelligence Analysis and Digital Forensics. Areas of specialisation include the conceptualisation and design of wide area distributed systems, advanced neural networks, and strong cryptographics. Proven thought leadership, business development and technical mindset have evolved over thirty years.

Proficient, hardworking and focussed, Joseph is able to optimise and greatly enhance existing methodologies by extremely rapid assimilation of new material and modification of structured procedures. He achieves organisational competency through enforcing tough deadlines and rationalisation, and motivating co-workers to optimum efficiency.

Furthermore Joseph's successful management of clandestine operations from design to delivery in terms of confidentiality, integrity and availability have led to significant improvements in the quality and performance of Intelligence, Surveillance, and Reconnaissance (C4ISR) aspects.
To provide robust intellect to Aerospace & Defense contracting organisations (including under limited access authorizations) within extremely challenging environments, which demand neoteric solutions.
Strong engineering acumen must be a prerequisite, with few limits to remuneration.
Joseph S R de Saram
CISSP CITP FBCS FCMI FIAP MIEEE MINCOSE MIScT MACS (SNR) CP (CYBER)
Information Security Architect ● אדריכל אבטחת מידע ● 信息安全建築師 ● Архитектор информационной безопасности ● مهندس أمن المعلومات
Transient routing problems may be experienced for the next two weeks or so as configurations are finalised… 


Banking and Financial
Systems

Network Operations
Security

P2P Payment
Authentication

Cryptographically
Secure PRNGs



Secure Distributed
Architectures

Assurance via
Non Repudiation

Multidimensional
Obfuscation


Computational
Infeasibility




Financial Network
Security

Law and Forensic
Investigation
CORE INFORMATION SECURITY COMPETENCE
Forensics & Law
Enforcement
Distributed
Architectures
Multidimensional
Obfuscation
Computational
Infeasibility
GOVERNANCE RISK AND COMPLIANCE
SECURE SOFTWARE LIFECYCLE
SFIA 8 INFOTECH EXPERIENCE
SFIA describes skills and competencies required by professionals in roles involved in information and communication technologies, digital transformation and software engineering. SFIA was formally launched in 2000 and its provenance can be traced back to the 1980s and a number of collaborative skills and competency projects. These led to the SFIA Framework and the formation of the SFIA Foundation which has become an international not-for-profit organisation that now brings together the global community to develop and maintain the SFIA Framework for the benefit of all.


SFIA has become the globally accepted common language for the skills and competencies related to information and communication technologies, digital transformation and software engineering.SFIA remains a collaboration – it has been regularly updated through a global open consultation process. People with real practical experience of developing and managing skills/competencies in corporate, public sector and educational environments from all around the world, contribute to ensuring SFIA remains relevant and true. It is built by industry and business for industry and business.


It is these components that set SFIA apart from other frameworks and has resulted in its adoption by governments, corporates and individuals in almost 200 countries. Its unique and ongoing success can also be attributed to:
STRATEGY AND ARCHITECTURE
Governance, risk and compliance
DEVELOPMENT AND IMPLEMENTATION